Piano Moving Services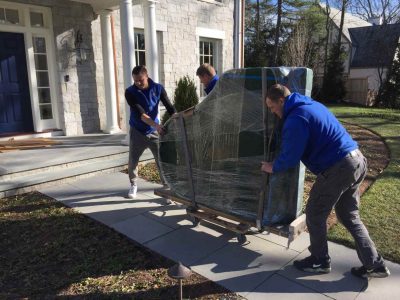 Piano transfers need special care because it is difficult to move such vast and delicate objects. Professionals can make the job easier for you. If you try to move yourself or take help from your family or friends, you may end up damaging it. The outside may seem undamaged, but the delicate internal structure of the Piano is easily damaged with improper handling. With the right skills, experience, and tools, our moving company will help you in the transfer, which is why it is better to be safe and ask the experts to do the job for you.
Our moving company offers reliable and safe Piano transfer to various locations. Our movers excel in careful and professional Piano delivery. Moving a Piano is a difficult task. Packing, its loading and unloading, and taking care of the organs of it are a part of our Piano moving services. Make sure to empty the room containing the Piano so that we can carry out our work easily.
Our local Piano movers know the right way to move it into and outside your house. We can easily make it through the hallways and pathways. We do all the calculations before moving the Piano.
Our company knows that Pianos are precious and very close to the heart. Our professional assistants will help you in shifting your priceless instrument from one place to another. We have the experience of transferring all types of Pianos. We can transport Pianos of different sizes with ease in no time.
If the new location is not ready to take in the Piano, we offer storage services to keep it safe until the new site is prepared. If you are moving abroad or need a place to keep the piano safe while you are away, we are happy to help.
Contact us and let us know about the size and type of your Piano, and we will make all the required adjustments to be your helping hand.